Welcome to Skewed Clues!
This is a collection of things I think about, find,
want to share, but don't need a dedicated blog post for.
TIME OUT
It has been a rollercoaster of a week personally, professionally, and nationally.
Disappointments, outrage, disbelief, worry, concern, anger.
It's a little too much.
Here's hoping you and yours are doing okay.
Things We Should Know
UK enters second lockdown [https://www.youtube.com/watch?v=9KZOVIWHuVk]
German police raid homes of 4 men linked to Vienna attacker
Lift the Mood
YOU HAVE TO SWIPE THROUGH ALL OF THESE FOR THE FULL STORY. IT IS SOOOOOO WORTH IT!!!
Local Loves
I live in Houston. I love living in Houston.
Here's were I share some of that love.
Currently Listening To
Currently Reading
To read any of my book reviews, check HERE.
Also, check out Book Reviews with MyChild.
Currently Watching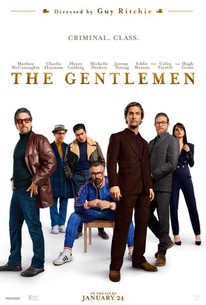 If you like Guy Ritchie films and/or you loved King Arthur: Legend of the Sword like we did, you will LOVE this one. The dialogue is SO good!
Here's a full list of things we've been watching
and what's coming up next
Humans are Amazing
See you next time!
Subscribe
Recent Posts