Meet your reviewers:

Me – hi, we've met.
MyHusband – in a relationship for 10+ years; fluent in sarcasm, Dodgeball quotes, and Monty Python and the Holy Grail facts.
MyChild – 7 years old; current* favorite movie: Hotel Transylvania 3
*subject to change at any moment
Movie – Fantastic Beasts: The Crimes of Grindelwald(2018)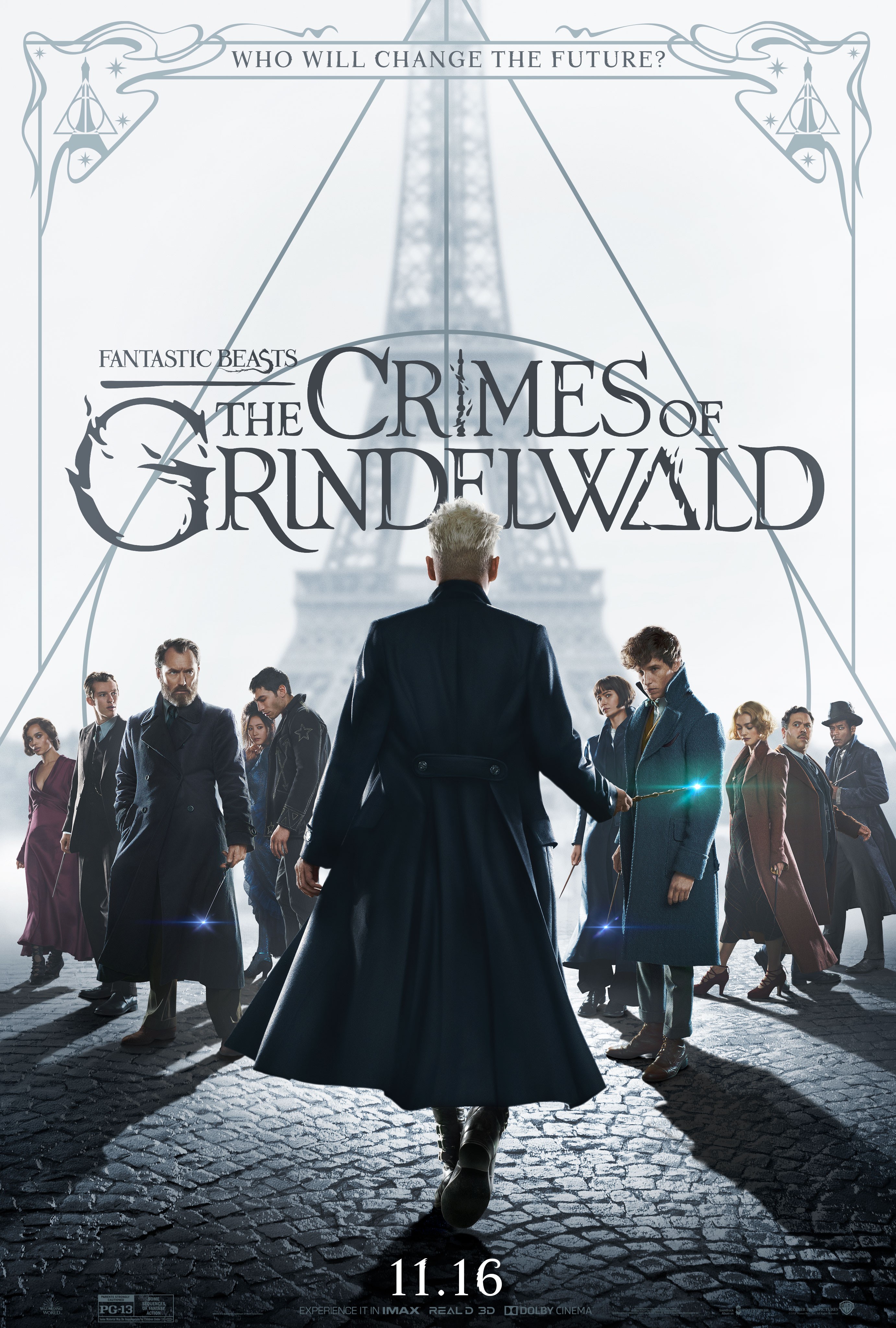 Movie Synopsis:
At the end of the first film, the powerful Dark wizard Gellert Grindelwald (Depp) was captured by MACUSA (Magical Congress of the United States of America), with the help of Newt Scamander (Redmayne). But, making good on his threat, Grindelwald escaped custody and has set about gathering followers, most unsuspecting of his true agenda: to raise pure-blood wizards up to rule over all non-magical beings. In an effort to thwart Grindelwald's plans, Albus Dumbledore (Law) enlists his former student Newt Scamander, who agrees to help, unaware of the dangers that lie ahead. Lines are drawn as love and loyalty are tested, even among the truest friends and family, in an increasingly divided wizarding world. (source – Rotten Tomatoes)
My Take:
We were excited when we learned there would be a Fantastic Beasts sequel. Much like the hype for the Star Wars prequels (Episodes I – III), the chance to learn more about the wizarding world before the events of the original Harry Potter storyline seemed great!
My whole family really enjoyed the first Fantastic Beasts and anticipated a second hit. Like most people (I'm guessing), we each found a creature that we really loved. For MyChild it is Niffler. Myself it's Frank the Thunderbird, just wanting to get home to the wilds of Arizona.
As an individual who (admittedly) spends too much time on social media and the internet in general, I had heard some of the complaints about The Crimes of Grindelwald. As ever, we were prepared to accept a less than stellar movie (see recent Movie Review – Robin Hood).
It's one of those anomalies, it tried to cram a TON of stuff into a little bit of time, introduce MANY new creatures AND people, and move the plot along.
They DID manage to introduce several new creatures – did you even catch the name of them all? – and new people – did you get enough information to care about any of them?
Technically, the plot did move along, but it was so boring most of the time, I just didn't care by the time we got to the end. It's tricky when you are creating a prequel (of sorts, in this case). We already know who Grindelwald is. We know he's bad. We don't need to be convinced. We spend 7books/8 movies in the Harry Potter timeline seeing just how enticing and manipulative Voldemort was, we can quickly pick up that Grindelwald was even better at those methods. Why waste our time?
One last thought, I understand why they included the Leta Lestrange storyline, but did anyone else feel that the acting wasn't strong enough to carry it through? I've notice other times the casting let down the part (Deadly Class – Master Gao) and it really detracts from how well the storyline could have been.
The Final Verdict
Me:               3 stars
MyHusband: 3 stars
MyChild: N/A*
*Right now, MyChild knows about the Harry Potter world and
has watched a couple of the movies.
She has also seen the original Fantastic Beasts movie.
As a seven-year-old, the whole thing is a bit above her level,
but we are planning to start reading the Harry Potter books later this year.
We hope you enjoy!