Meet your reviewers:

Me – hi, we've met.
MyHusband – in a relationship for 10+ years; fluent in sarcasm, Dodgeball quotes, and Monty Python and the Holy Grail facts.
MyChild – 7 years old; current* favorite movie: Hotel Transylvania 3
*subject to change at any moment
Movie – Robin Hood (2018)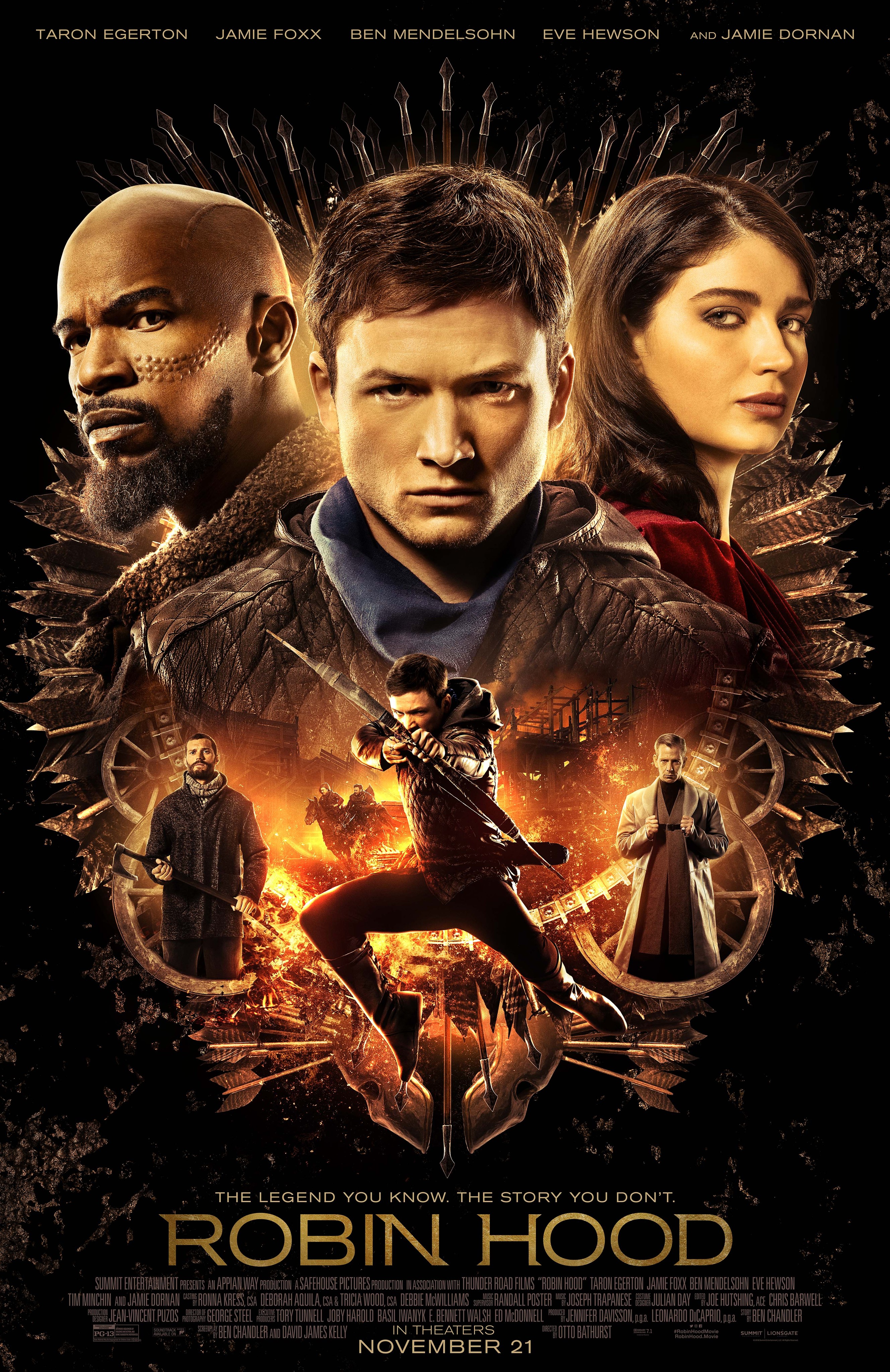 Movie Synopsis:
Robin of Loxley (Taron Egerton) a war-hardened Crusader and his Moorish commander (Jamie Foxx) mount an audacious revolt against the corrupt English crown in a thrilling action-adventure packed with gritty battlefield exploits, mind-blowing fight choreography, and a timeless romance. (source – Rotten Tomatoes)
My Take:
We had heard the bad reviews. We knew what we were getting into.
But we both really like Taron Edgerton. And we like Jamie Foxx.
We'd both grown up with this Robin:
And this one:
And we constantly quote this one:
We had to see how they did this one.
So, we jumped in.
The first 10 minutes were painfully boring. I even turned to MyHusband and said, "Oh, boy. This is going to suck." I just didn't care. Nothing about the beginning made me care about anyone in the movie. #badsign
In the actors' defense, the writing was not good, the plot was boring, and the bad guy was more irritating than bad. I wasn't impressed at all.
If you can't say something nice….
The cinematography during this scene
Was amazing. I loved how they set up the camera angles and the use of colors.
The Final Verdict
MyHusband's words when the credits started to roll:
Wow. I didn't think it was possible,
but they made the Kevin Costner one look good!
Me:               2 stars
MyHusband: 2 stars
MyChild:         N/A *
*We watched this after MyChild's bedtime and she wouldn't have payed attention, anyway. She's more of a Mission Impossible/Jason Bourne fan.
We hope you enjoy!