Note: All of the book links will take you directly to The Storygraph.
I do not use affiliate links, if that's of concern.
Please consider purchasing any books you like from
your local independent books store.
Business Minded:
A Guide to Setting Up Your Mind, Body and Business for Success
by Carly A. Riordan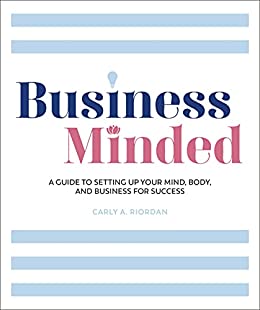 Book Description:
Whatever your idea, the same responsible business principles apply. With dedicated space for you to write down your own ideas, Carly will walk you through the process, step-by-step. Through it all, Carly will remind you of your true goal: you started your business to make you happy. That's not a bad thing! You can't field calls, answer emails, manage your accounts, and so on, if you're not taking care of yourself first. With firsthand wisdom, she'll encourage you to live a happy entrepreneur's lifestyle because YOU are your business's greatest asset. Part self-help wisdom, part business school teaching, and part interactive workbook pages, plus real-life advice from 15 amazing, thriving entrepreneurs: this book is everything you need to know to turn your creative passion into a successful company. With clarity and approachability, this complete guide will teach you how to monetize your creativity with a sustainable operation: ideation and business plans, branding, bookkeeping, accounting, marketing, management, social media, and more. Carly's goal for you: become a happy, healthy, successful, business-minded boss.
My Take:
I received a copy of this book from NetGalley.
I voluntarily read and reviewed an advanced copy of this book. All thoughts and opinions are my own.

This book was…. fine.
Throughout the book I could not quite figure out who the intended audience was. Much of the tone read like a high school project on how to be start a business after reading some online information.
As an individual who is actually working toward owning their own business, I found that this book was not a useful resource. The author tried to be everything for everyone: "get yourself a lawyer. You may never need them again, but it's good to have them at least once." "Here are all the types of employees that exist in business. You should figure out what type you want and get some."
Moving on to the "Minded" section and I found it filled with (again) very generic "advice" trying to include every possibility. "Get more sleep, you'll function better." "Food is fuel and you can't work without having proper energy."
Thanks.
This one is a pass, for me.
Stars 2
Would I Recommend? Not Really
I'll Take Your Questions Now:
What I Saw at the Trump White House
by Stephanie Grisham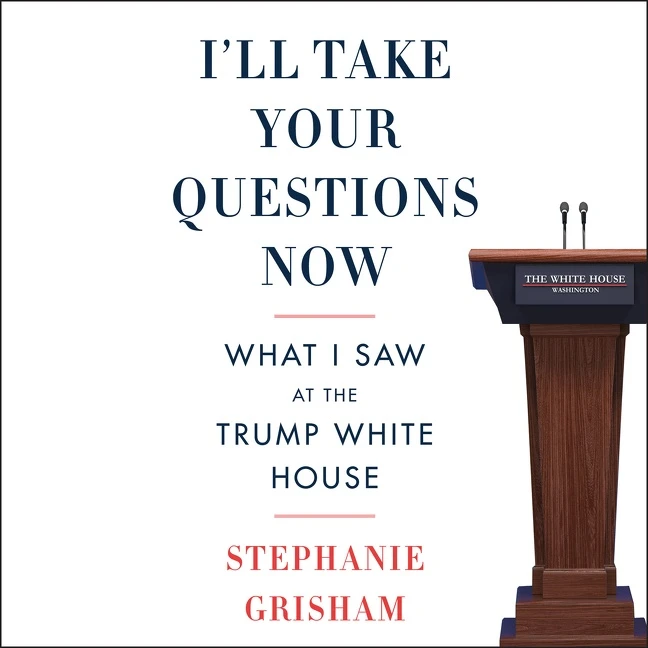 Book Description:
Stephanie Grisham rose from being a junior press wrangler on the Trump campaign in 2016 to assuming top positions in the administration as White House press secretary and communications director, while at the same time acting as First Lady Melania Trump's communications director and eventually chief of staff. Few members of the Trump inner circle served longer or were as close to the first family as Stephanie Grisham, and few had her unique insight into the turbulent four years of the administration, especially the personalities behind the headlines.
My Take:
I picked up this book because I had heard mixed reviews about it. The author is not someone I would typically read, but someone I generally trust said that this book made them see the author is a bit of a different light. I'm one for gossip, so I thought I would try.

Big mistake.
I found this book to be filled with excuses and "yes, I did that, but it wasn't my fault."
Stars 1
Would I Recommend? No
Built Through Courage:
Face Your Fears to Live the Life You Were Meant For
by Dave Hollis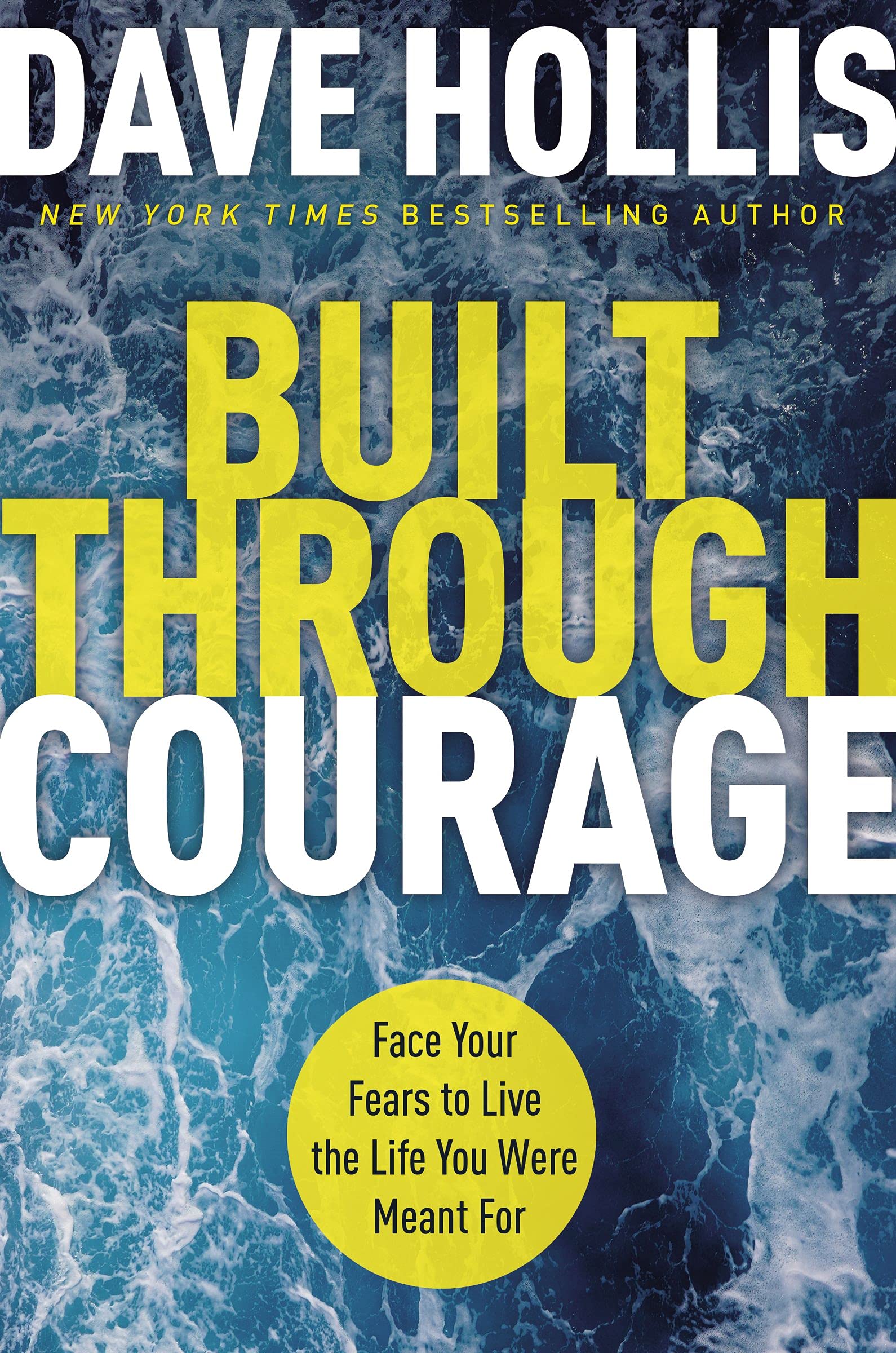 Book Description:
After his hardest year also became his best ever, Dave came to appreciate the power of cultivating courage in the face of adversity. Taking steps into the unknown came at the expense of his comfort, but the willingness to invite discomfort and use it as fuel was precisely why he grew through it to get a step closer to the person he was meant to be. The same can be true for you. After weathering a highly publicized personal crisis amid the backdrop of a global pandemic and navigating the enjoyable but unpredictable waters of being a single father to four kids, he has been forced to become the captain of his own life and is ready to teach others how to do the same.
My Take:
I received a copy of this book from NetGalley.
I voluntarily read and reviewed an advanced copy of this book. All thoughts and opinions are my own.

I had read Dave's previous book and had a pretty good idea what I was getting myself into with this one.
This book is filled with the same recycled, regurgitated self-help information you will hear from any of the big names in the business – the self-help business. Dave is very vocal about who is he "inspired" by and you will definitely hear their words coming through Dave's writing. Very similar to his wife's work, Dave has a talent for repackaging other peoples' work into his own.
Stars 1
Would I Recommend? No
The Final Verdict
Average rating: 1.33 stars
Would I recommend any of these? No
These were all a fail for me.
Reader beware.
You Might Like These Posts, too
Subscribe
Recent Posts