Note: All of the book links will take you directly to The Storygraph.
I do not use affiliate links, if that's of concern.
Please consider purchasing any books you like from
your local independent books store.
To Make Monsters Out of Girls
by Amanda Lovelace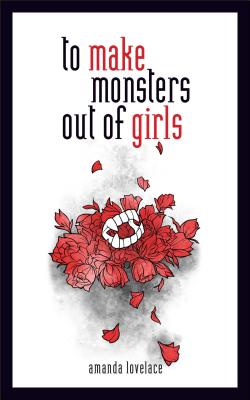 Book Description:
"What happens when the man of your dreams turns out to be a nightmare with sharp teeth and claws?" Lovelace explores the memory of being in an abusive relationship. She poses the eternal question: Can you heal once you've been marked by a monster, or will the sun always sting?
My Take:
Cathartic in a rip-your-heart-out-and-make-you-say-Thank-you kind of way. Perfect.
This one was my favorite of the two.
I won't say we all have, but haven't most of us been in a relationship that seems like the thing while we're in it and then one day you wake up, look around, and wonder "what the hell am I doing here?!?"
I for sure have.
Abuse comes in many, many forms. Physical, emotional, mental, and various blends of them all.
I recognized myself throughout the book.
Monster boy? Yep. Knew him and loved him.
Monster girl? Yep. Definitely have been her.
Sun heart? Luckily found them – and found the sun in myself.
Stars 5
Would I Recommend? Yes
To Drink Coffee with a Ghost
by Amanda Lovelace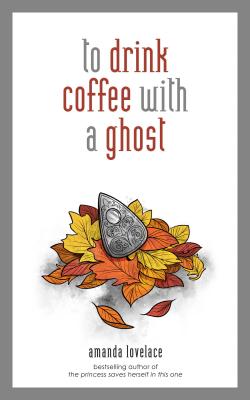 Book Description:
"You cannot have a funeral for your mother without also having a funeral for yourself." This book poses the ever-lingering question: What happens when someone dies before they're able to redeem themselves? Lovelace unravels the memory of the complicated relationship she had with her now-deceased mother.
My Take:
Such a great tribute to a tumultuous relationship and facing the difficulty in missing someone and being glad they're gone.
I really enjoyed this book, too, it just didn't resonate with me a closely as To Make Monsters Out of Girls. Throughout the book I found myself wanting to scoop up the little girl, so clearly still hurting, and wrap her in a hug. This work makes me want to reach out to those I know are hurting or those who may be hurting and trying to cover it up.
Stars 4.5
Would I Recommend? Yes
The Final Verdict
My rating: 4.75 stars
Would I recommend? Yes
I completely recommend this duo
and you should read it!
You Might Like These Posts, too
Subscribe
Recent Posts