Meet your reviewers:
Me – hi, we've met.
MyHusband – in a relationship for 10+ years; fluent in sarcasm, Dodgeball quotes, and Monty Python and the Holy Grail facts.
MyChild – 9 years old; current* favorite movie: Hotel Transylvania 3
*subject to change at any moment
Movie – Raya and the Last Dragon (2021)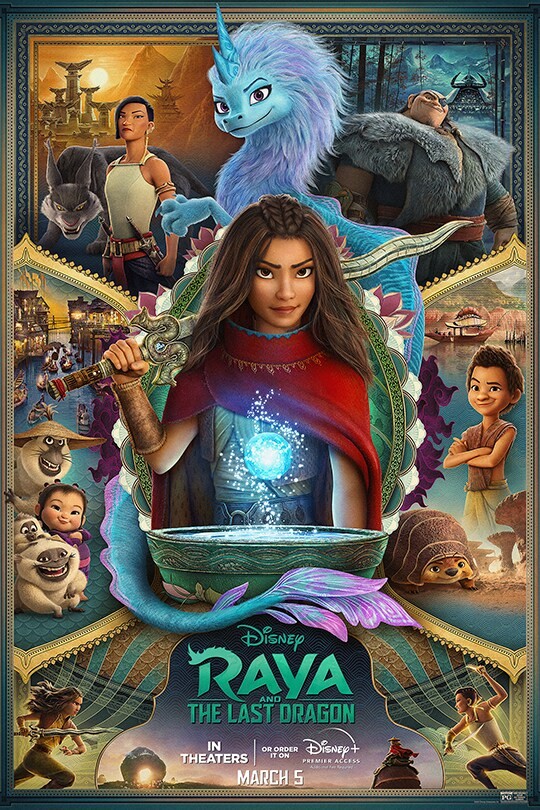 Movie Synopsis:
Long ago, in the fantasy world of Kumandra, humans and dragons lived together in harmony. But when sinister monsters known as the Druun threatened the land, the dragons sacrificed themselves to save humanity. Now, 500 years later, those same monsters have returned and it's up to a lone warrior, Raya, to track down the last dragon in order to finally stop the Druun for good. However, along her journey, she'll learn that it'll take more than dragon magic to save the world–it's going to take trust as well. (source – Rotten Tomatoes)
My Take:
This movie was great. The found family trope was clearly the focus of this film and it did not disappoint. Highlighting how everyone brings their own strengths to any relationship or project, every character was wonderfully complex and helped accomplish their mission.
I also truly loved that the one who ultimately competes the task is not the one who you may have thought it would be. #NOspoilers
We highly recommend this movie.
The Final Verdict
Me:            5 stars
MyHusband: 5 stars
MyChild: 5 stars
We hope you enjoy!
You Might Like These Posts, too
Subscribe
Recent Posts