Note: All of the book links will take you directly to Goodreads.
I do not use affiliate links, if that's of concern.
Please consider purchasing any books you like from
your local independent books store.
Book Description:
In a life filled with meaning and accomplishment, Michelle Obama has emerged as one of the most iconic and compelling women of our era. As First Lady of the United States of America—the first African American to serve in that role—she helped create the most welcoming and inclusive White House in history, while also establishing herself as a powerful advocate for women and girls in the U.S. and around the world, dramatically changing the ways that families pursue healthier and more active lives, and standing with her husband as he led America through some of its most harrowing moments. Along the way, she showed us a few dance moves, crushed Carpool Karaoke, and raised two down-to-earth daughters under an unforgiving media glare.

In her memoir, a work of deep reflection and mesmerizing storytelling, Michelle Obama invites readers into her world, chronicling the experiences that have shaped her—from her childhood on the South Side of Chicago to her years as an executive balancing the demands of motherhood and work, to her time spent at the world's most famous address. With unerring honesty and lively wit, she describes her triumphs and her disappointments, both public and private, telling her full story as she has lived it—in her own words and on her own terms. Warm, wise, and revelatory, Becoming is the deeply personal reckoning of a woman of soul and substance who has steadily defied expectations—and whose story inspires us to do the same.
My Take:
This is a review I've procrastinated for a long time. I finished the book and just thought, "What can I say that hasn't already been said?"
I don't know that there is anything groundbreaking to say because this book is just amazing.
It took me a long time to read this book. Not because of the length; not because of lack of interest; not because of anything in the book. I read this book slowly so as not to miss anything. There is so many excellent stories, anecdotes, and lessons throughout the book, I wanted to make sure I took it all in.
Admittedly, this book is right up my alley – I love learning the behind the scenes of everything.
This book shows us the other side to things we think we already know about the former First Lady. Having been in the public eye for over a decade, I'm sure we all think we know Mrs. Obama, but this book shares more of those things that made her the woman she became and help us understand even more her ideas and goals.
Divided into three sections: Becoming Me, Becoming Us, Becoming More, my favorite section was Becoming Me. I loved learning about Mrs. Obama's childhood – the amazing figures of her mother and father, the impact her neighborhood had on her development, and the friends she made along the way. Don't get me wrong – learning about a young Barak Obama and her first impression of him was great, too.
Overall, I LOVED reading this book!
Favorite Lines
The Final Verdict
My rating: 5 stars
Would I recommend? Yes
Extras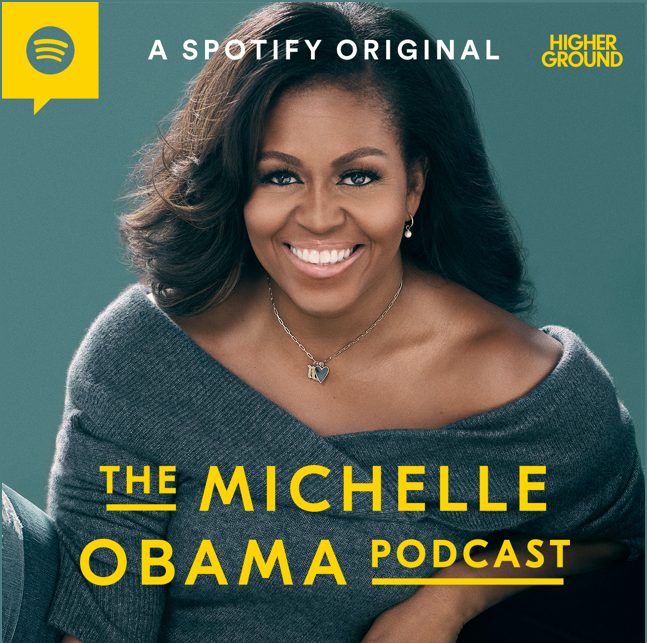 Similar Posts
Find more great books at:
Subscribe
Recent Posts