Everyone has an opinion on coffee.
Even if you don't drink coffee or don't like coffee or prefer tea or green smoothies, that's an opinion. Often, those opinions are shared with the tone of:
You need to do it this way!
OMG, you like it like that!?!?
Don't you know what that stuff does to your body????
Sometimes those questions can lead to supportive suggestions and you find your new favorite drink and/or way to make coffee. That's my goal here.
You drink what and how you want. Instagram is FULL of people telling you what to order at Starbucks and, if that's your jam, go for it. The brilliance of coffee and coffee places is that there are SO MANY options.
Personally, I've grown away from Starbucks, because I feel like their beans are all over roasted and oily. Their drinks don't sit well with my stomach if I've had them too many days in a row. But, when I do order from Starbucks, I go for
A grande cold brew with 4 pumps of vanilla syrup,
3 pumps of mocha sauce, and a splash of nonfat milk in a venti cup.
But, for over a year I've been making my coldbrew at home and LOVING it.
How To: SandyKay Cold Brew
Cold Brew Coffee
I order my coffee from Method Roasters.
Specifically, I use their Kingpin Blend. The chocolate and cherry notes are just amazing. I highly recommend it.
Don't worry – all of their blends are delicious, perfectly roasted, and roasted when you order.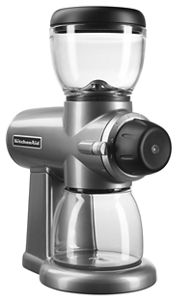 My Husband got me this grinder from Kitchenaid for Christmas one year and it is amazing. As I only grind beans about once a week, I deep clean it about once each quarter. But, even that is very easy. Before this gift, I was using this smaller coffee grinder and getting the same great results – the bigger one is just easier to clean.
I use this cold brew coffee pitcher from Ovalware, 1) because it looks so cool and 2) Because it makes brewing coffee very easy. Instructions are included, but I've found my perfect brew to be:
98 grams (3.46 oz) coarsely ground coffee beans
1.77 L (60 oz) water
13-14 hours of brewing
I was buying this Starbucks Vanilla Syrup to add to my cold brew, but I was going through it pretty quickly and didn't like how much money I was spending. So, I found a copycat recipe.
Copycat Starbucks Vanilla Syrup
Ingredients
1 cup water
1 cup white sugar
1 tsp vanilla

Directions
1. Bring water to boil.
2. Slowly stir in sugar until completely dissolved.
3. Return sugar water to boil.
4. Remove from heat.
5. Add in vanilla.
6. Let cool. Store in refrigerator and use as needed.
Assembling the drink
½ – 1 oz copycat vanilla syrup
½ – 1 oz Torani Dark Chocolate syrup
(I haven't perfected a copycat for this one, yet)
16 oz cold brewed coffee
Splash of skim milk
Handful of Ice
Subscribe
Recent Posts