A little over a year ago, I posted about My Favorite Skincare products. It's time for an update, because COVID and quarantine have us at home and makeup free A LOT.
Below are the products I use and the order in which I use them.
I have learned that it really does matter which thing you use in which order.
As a refresher:
I am 38, starting to really noticing my frown-lines/elevens (it's from the face I make while concentrating), I have some surface sun damage,
I have super dry eyelids (usually coinciding with seasonal allergies),
and I deal with stress and/or hormonal acne.
My Nighttime Skincare Routine
1. CLEANSE
Dr. Dennis Gross Skincare Alpha Beta® Pore Perfecting Cleansing Gel
If I'm lazy, I'll use these wipes from Sephora
These are the only ones I've found that do not use micellar water – which my face does NOT prefer. I also always had these in my gym bag to take off makeup after work.
2. EXFOLIATE
Here is where I use my acids.
As mentioned above, I have both wrinkles and blemishes. I rotate nights between: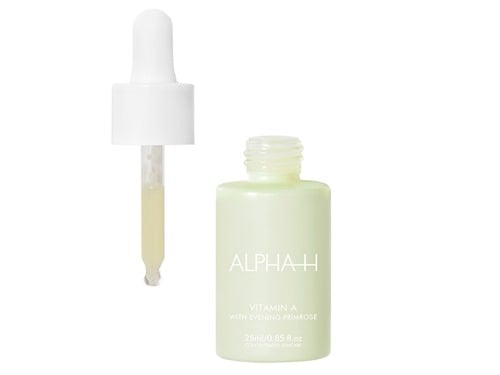 and
Alpha-H Liquid Gold with Glycolic Acid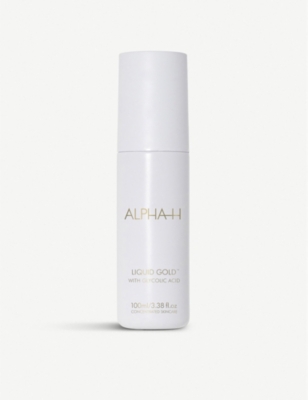 3. SERUM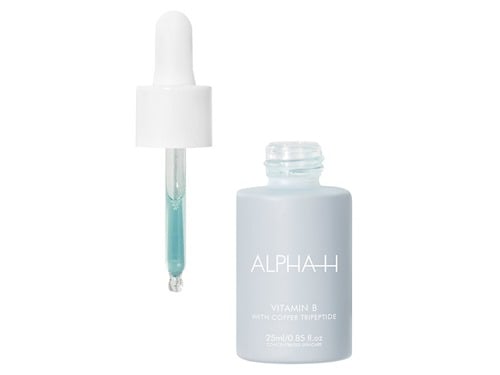 This one is going a long way to even out my skin tone and help with those wrinkles I mentioned.
4. EYE CREAM
This is still the best eye moisturizer I have found to help/provide relief with my dry eyelids. Most are designed to firm and tighten and reduce undereye circles. None of that addresses my problem. Aside from staying hydrated, this works the best.
5. MOISTURIZE
It's soothing, moisturizing, and those peptides really help with my wrinkles.
As we haven't really been going anywhere and I haven't been wearing makeup, my morning routine has been quite lax. I try to follow through with this list, but ehh….
My Daytime Skincare Routine
1. CLEANSE
If I shower in the morning, I use my Clinique scrubber with
If I'm showering in the evening, I will sometimes start my day with
Clinique Pep-Start™ 2-in-1 Exfoliating Cleanser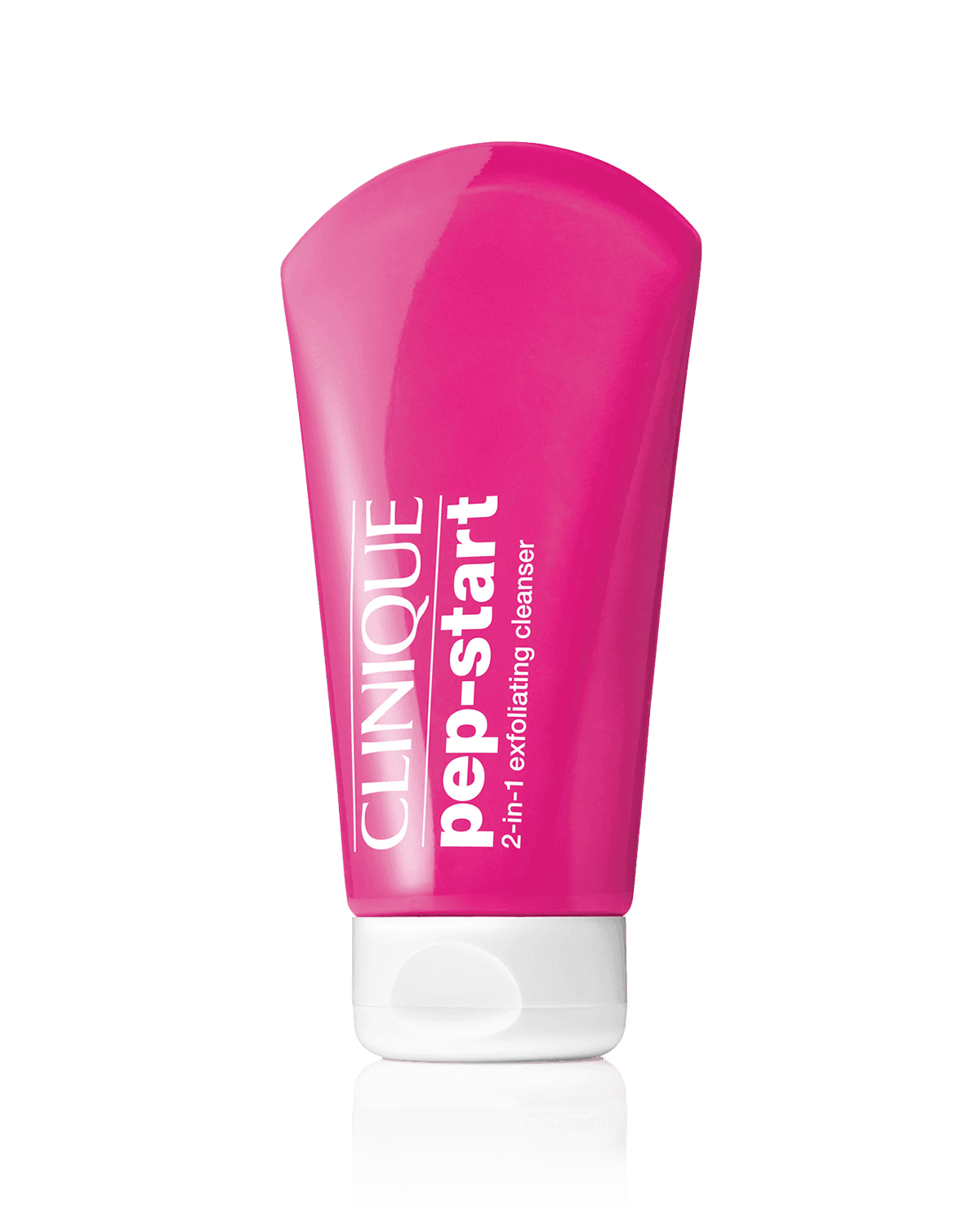 It has these great exfoliating particles for those times
when you feel the need to scrub your face off.
2. EXFOLIATE
I had the Clarisonic Mia 2, but I prefer the shape of the Clinique head, better.
3. SERUM
I haven't really been using serum during quarantine. I DID try Alpha-H's Vitamin C serum and I had quite the reaction to it. I have had reactions to other Vitamin C products, so this wasn't truly unexpected. Disappointing, for sure. I'm still on the hunt for something that can protect and heal current sun damage.
4. EYE CREAM
Same as at night.
5. MOISTURIZER AND SUNSCREEN
If it's a makeup-free day – as 97% of my days are – I use this moisturizer and sunscreen combo. On me, it is too heavy for under makeup.
If I'm wearing makeup that day, I use
Clinique ID Dramatically Different Moisturizing Lotion+ with the Active Cartridge Concentrate™ for Uneven Skin Tone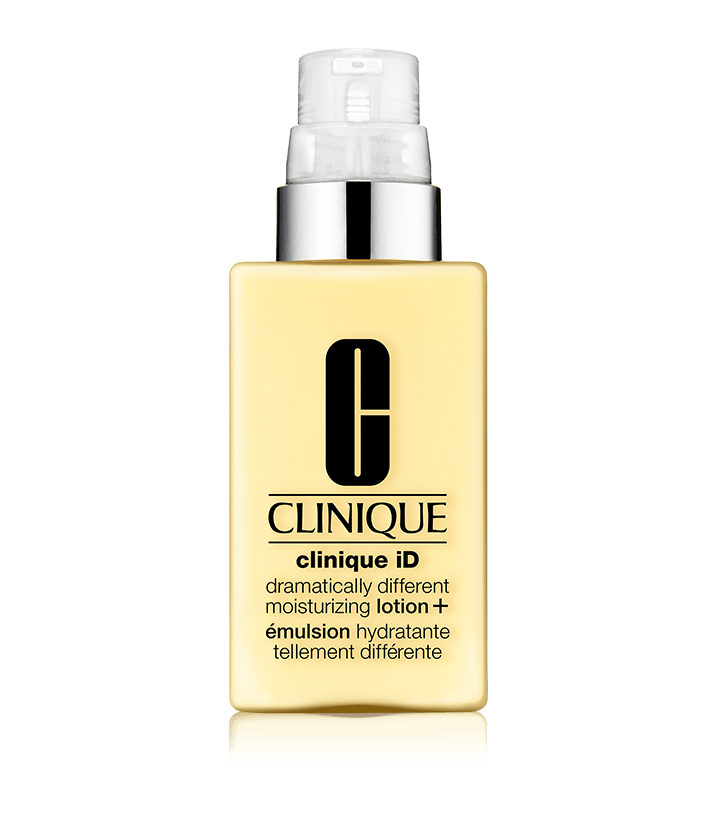 Definitely use the "Customize Me" tool to find your best fit!
After moisturizer I follow up with
Supergoop Unseen Sunscreen SPF 40
I love that it serves as an excellent primer for makeup in addition to the sun safety!
Do you have a favorite skincare item?
How has your skincare changed during the pandemic?
Let me know!