Meet your reviewers:

Me – hi, we've met.
MyHusband – in a relationship for 10+ years; fluent in sarcasm, Dodgeball quotes, and Monty Python and the Holy Grail facts.
MyChild – 7 years old; current* favorite movie: Hotel Transylvania 3
*subject to change at any moment
Movie – Smallfoot (2018)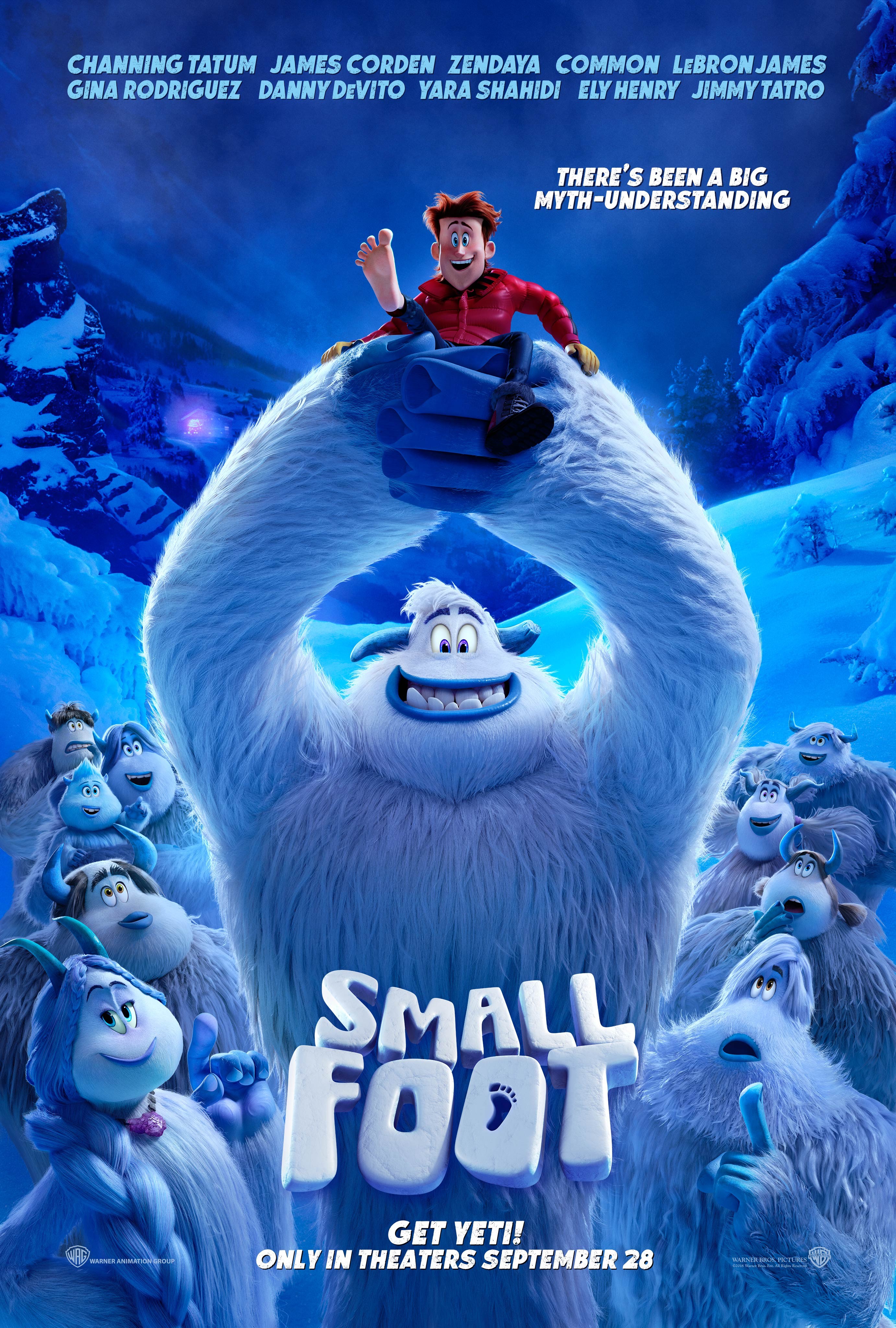 Movie Synopsis:
An animated adventure for all ages, with original music and an all-star cast, Smallfoot turns the Bigfoot legend upside down when a bright young Yeti finds something he thought didn't exist — a human. News of this Smallfoot throws the simple Yeti community into an uproar over what else might be out there in the big world beyond their snowy village, in an all new story about friendship, courage and the joy of discovery. (source – Rotten Tomatoes)
My take:
I am not going to beat around the bush – I did not like this movie.
I didn't hate it, but it just wasn't good.
Take the first musical number. The words were just a rearrangement of The Lego Movie's Everything is Awesome
and the music itself sounded just like Trolls' Get Back Up Again.
Shockingly, the plot centers around the idea that even though your life might seem great, there is a great-big world out there and maybe there is more than what you currently know.
Not groundbreaking, but also not redone (for the 1,000th time) well.
Okay, another thing: I really didn't like their rearrangement of Under Pressure. I get the joke they were going for, but I have a soft spot for that song, this one did not land (for me).
And, finally, the typical – "we're keeping this secret to protect you" just really rubbed me the wrong way on the day we watched this.
The Final Verdict
Me: 1 star
MyHusband: 4 stars
MyChild: 4 stars
MyChild's Favorite Part (no spoilers):
"That part where he [Migo – the main character] is all dizzy
because he got shot [with a tranquilizer dart].That was funny!"
We hope you enjoy!