Call Us What We Carry
by Amanda Gorman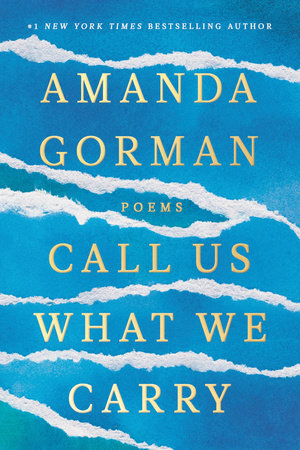 Call Us What We Carry: Poems
by Amanda Gorman
Note: All of the book links will take you directly to The Storygraph.
I do not use affiliate links, if that's of concern.
Please consider purchasing any books you like from
your local independent books store.
Book Description:
Formerly titled The Hill We Climb and Other Poems, Amanda Gorman's remarkable new collection reveals an energizing and unforgettable voice in American poetry. Call Us What We Carry is Gorman at her finest. Including "The Hill We Climb," the stirring poem read at the inauguration of the 46th President of the United States, Joe Biden, and bursting with musical language and exploring themes of identity, grief, and memory, this lyric of hope and healing captures an important moment in our country's consciousness while being utterly timeless. 
My Take:
The organization of this collection perfectly creates a rollercoaster of emotions.
The first poem gripped my attention and the rest of the collection never lets up.
An amazing perspective and review of the last two years we have endured.
This collection wants you do just devour it. Read the next poem. And the next. And the next. But the content is deep and sometimes hard that you find yourself gasping for air.
Perfection.
The Final Verdict
My rating: 5 stars
Would I recommend? Yes
I ABSOLUTELY recommend this book.
You Might Like These Posts, too
Subscribe
Recent Posts