Meet your reviewers:

Me – hi, we've met.
MyHusband – in a relationship for 10+ years; fluent in sarcasm, Dodgeball quotes, and Monty Python and the Holy Grail facts.
MyChild – 7 years old; current* favorite movie: Hotel Transylvania 3
*subject to change at any moment
Movie – Aquaman (2018)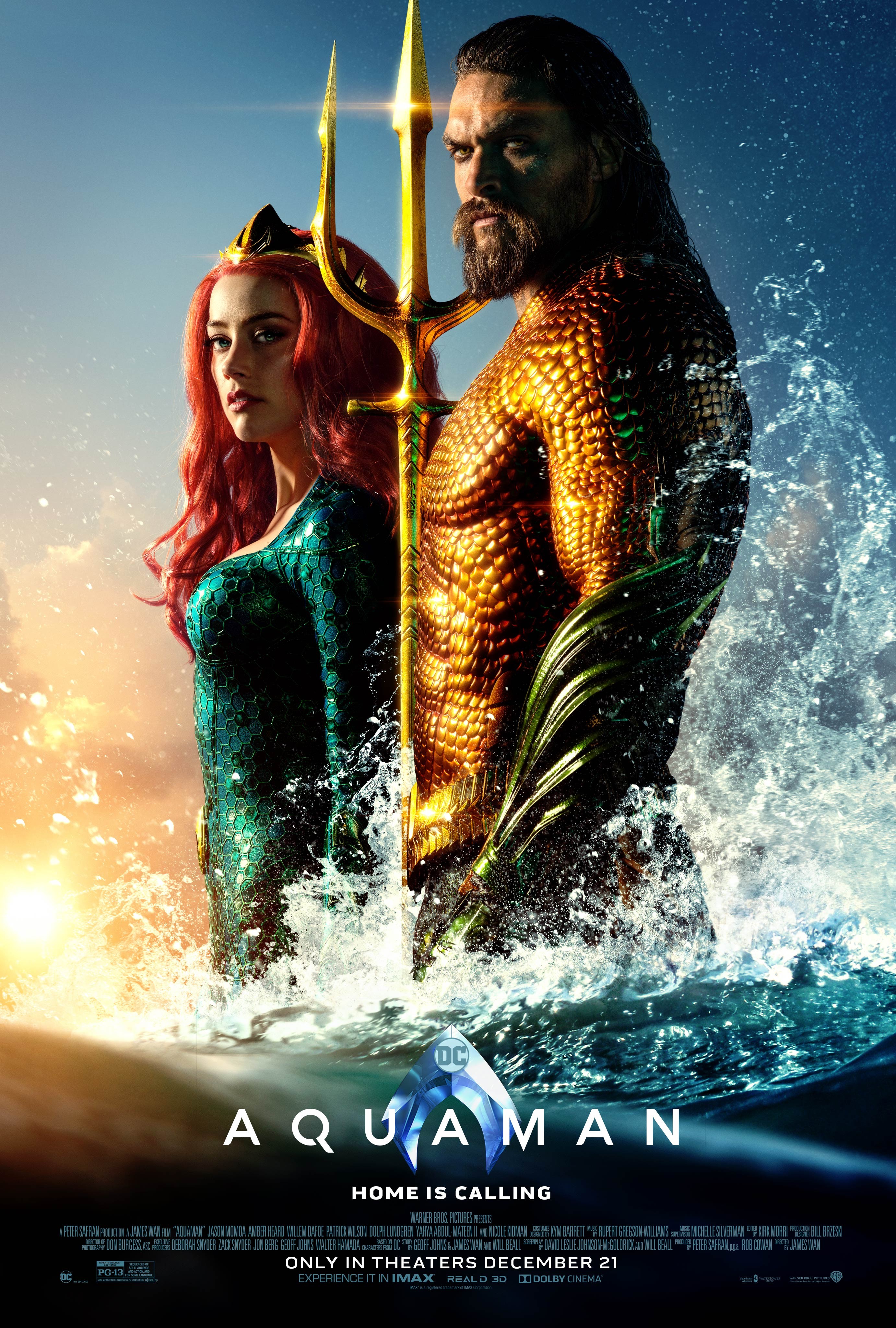 Movie Synopsis:
From Warner Bros. Pictures and director James Wan comes an action-packed adventure that spans the vast, visually breathtaking underwater world of the seven seas, "Aquaman," starring Jason Momoa in the title role. The film reveals the origin story of half-human, half-Atlantean Arthur Curry and takes him on the journey of his lifetime–one that will not only force him to face who he really is, but to discover if he is worthy of who he was born to be… a king. (source – Rotten Tomatoes)
My Take:
I was pleasantly surprised.
I liked it more than I thought I would.
This movie did a good job as an origin story with
1) a character we've already met and
2) a character often crapped on.
Was the acting Oscar worthy? No.
Was the writing amazing? No.
Was the CGI distracting? Sometimes.
Did I waste my Sunday afternoon watching this? Not really. I was entertained and paid attention the entire time.
The Final Verdict
In the end, it was a fine choice for a family movie night/afternoon with action, beautiful imagery, and the bad guys seeing the error of their ways (sometimes with some physical encouragement).
Me:               3.75 stars
MyHusband: 4 stars
MyChild: 4 stars
We hope you enjoy!