Meet your reviewers:

Me – hi, we've met.
MyHusband – in a relationship for 10+ years; fluent in sarcasm, Dodgeball quotes, and Monty Python and the Holy Grail facts.
MyChild – 7 years old; current* favorite movie: Hotel Transylvania 3
*subject to change at any moment
Movie – The Nutcracker and the Four Realms (2018)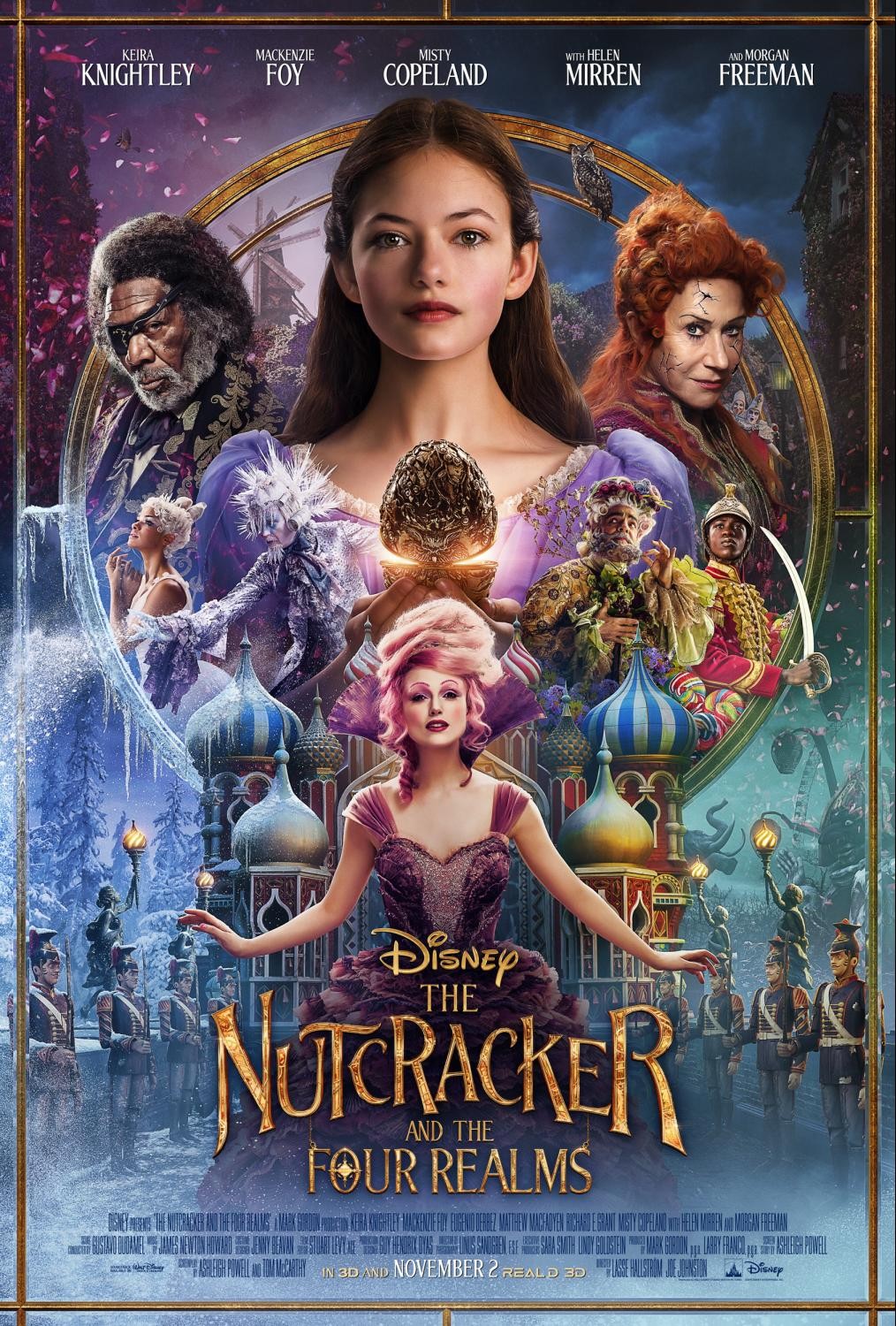 Movie Synopsis:
All Clara wants is a key – a one-of-a-kind key that will unlock a box that holds a priceless gift from her late mother. A golden thread, presented to her at godfather Drosselmeyer's annual holiday party, leads her to the coveted key, which promptly disappears into a strange and mysterious parallel world. It's there that Clara encounters a soldier named Phillip, a gang of mice and the regents who preside over three Realms: Land of Snowflakes, Land of Flowers and Land of Sweets. Clara and Phillip must brave the ominous Fourth Realm, home to the tyrant Mother Ginger, to retrieve Clara's key and hopefully return harmony to the unstable world. (source – Rotten Tomatoes)
My take:
Pros:
My absolute favorite part was watching Misty Copland dance. I know it's still not truly in person, but this was a great opportunity. She is so amazing.
The costuming in this movie was AMAZING. #theaternerd
The composer did a wonderful job creating a NEW score while interspersing the original music throughout. There were a few points when even MyChild turned to me and excitedly said, "This [music] is from the Nutcracker!"
Cons:
O.M.G. Kiera Knightly. No.

I didn't even recognize her for the first 10 minutes she was on screen – and not in a good way.
Her voice/accent/whatever she was going for was not good. It was so bad, I found it very distracting.

[As an adult] Saw the plot twist coming from a mile (or 10) away.
BUT, MyChild didn't figure it out until just before the big reveal. #praisetheinnocence
The Final Verdict
Me: 4 stars
MyHusband: 4 stars
MyChild: 5 stars
MyChild's favorite part (no spoilers): "Watching the ballerina tell the story about Clara's mom."
We hope you enjoy!